Many students think that "How do I run an HTML file on a mobile phone" or can I run my HTML code file on an android phone.
All Class 11 and class 12 IT Subjects HTML CSS JAvascript and PHP practicals can be done through Sublime Text Editor mobile App.
here are the following steps for "to run HTML file in mobile":-
Firstly go to Mobile Google play store or any other app store you have
2. then search for sublime text editor app in your smartphone
3. click install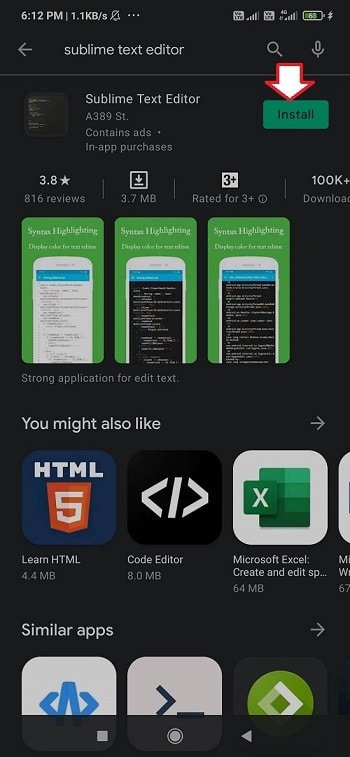 4. then open the app
How to run html code in android mobile
how to create an HTML file in an android phone using sublime text editor mobile app
5. click on new file
6. Write your HTML code in code black screen window
7. then click save as by going to the three dots above and save the HTML or CSS or javascript file as .html for HTML files and .css for External stylesheet files.
How to view html page in mobile browser
8. Then again go to 3 dots above on top of the window of the app then click on View it in the browser.
How to view html page in mobile browser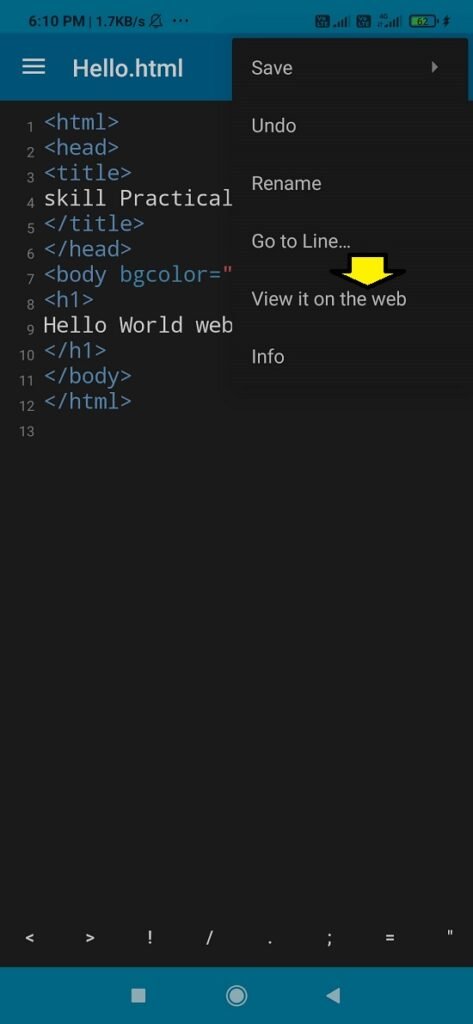 9. select the appropriate browser you have installed on your android phone such as brave, firefox, chrome, or your default browser app.
10. view your html web page output.
How do i run an HTML file on mobile phone ( Video )
This video will practically explain to you that "How to test HTML code on mobile"
HSC Information Technology practicals class 12 and class 11 Maharashtra board for Javascript Skill Oriented practical solutions read more.
Subscribe to the youtube channel for more videos on the programming of technologies HTML5, Javascript, Python, PHP server-side programming, and many more.
IT Sample Model Paper 2021 HSC Maharashtra Board Read More
HSC IT SOP(Skill Oriented Practical Solutions) Class 12 Read More