Hello students, here is the complete detailed Chapter-wise weightage for the English Subject of HSC Science, Commerce, Arts 2021 of class 12 Maharashtra Board.
This means 80 marks theory paper will be there to attend compulsory and remaining 20 marks are for Assignments/Oral/Internals.
As in your mathematics subject, you have 112 marks with option and 80 marks without option from which you have to compulsorily attend and the remaining 20 marks are for internal/external assessment the same will be followed in English Subject as well.
Weightage of chapters/Units in English class 12 HSC 2022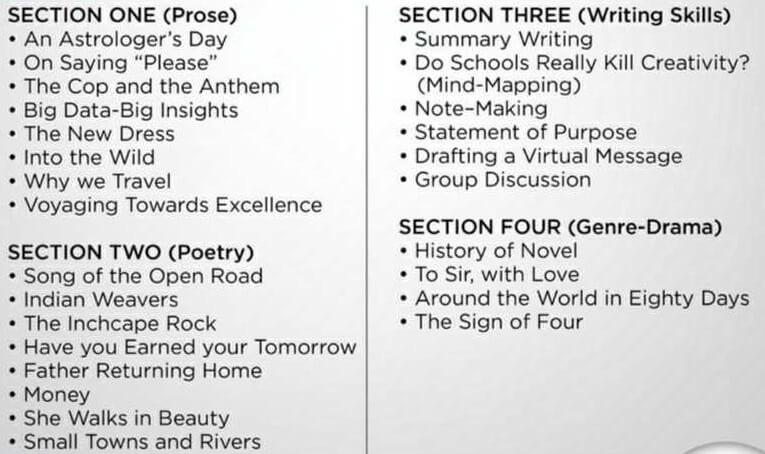 Above four sections are there of which marks are evenly distributed.
Chapter-wise weightage for English Subject HSC 2021-22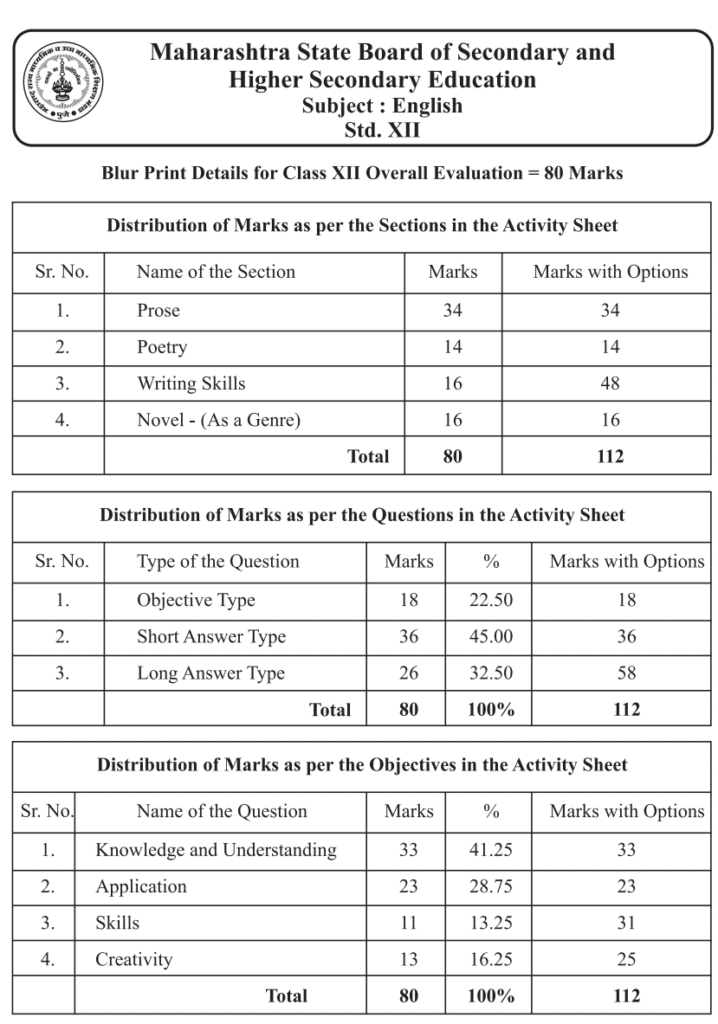 Chapter-wise weightage for English Subject HSC 2022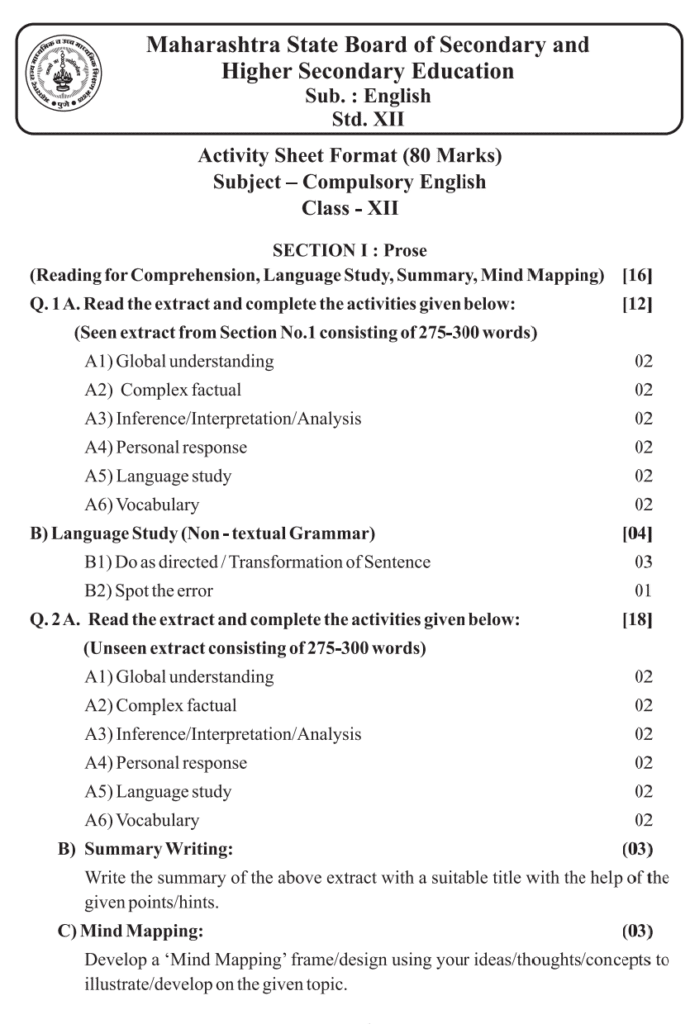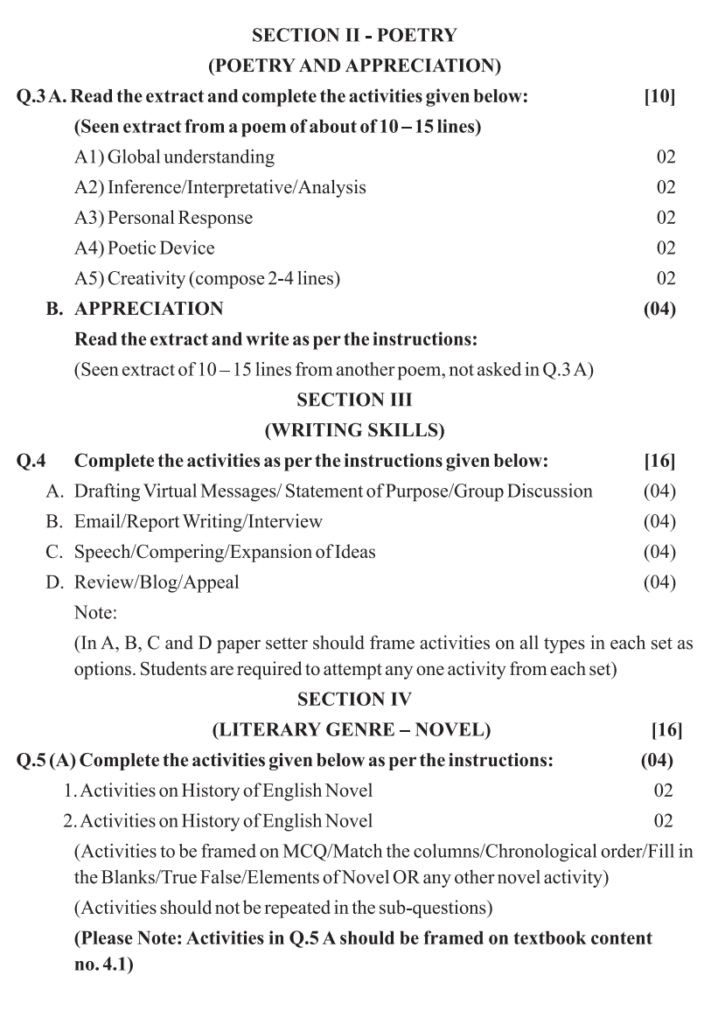 Chapter-wise weightage for English Subject HSC 2022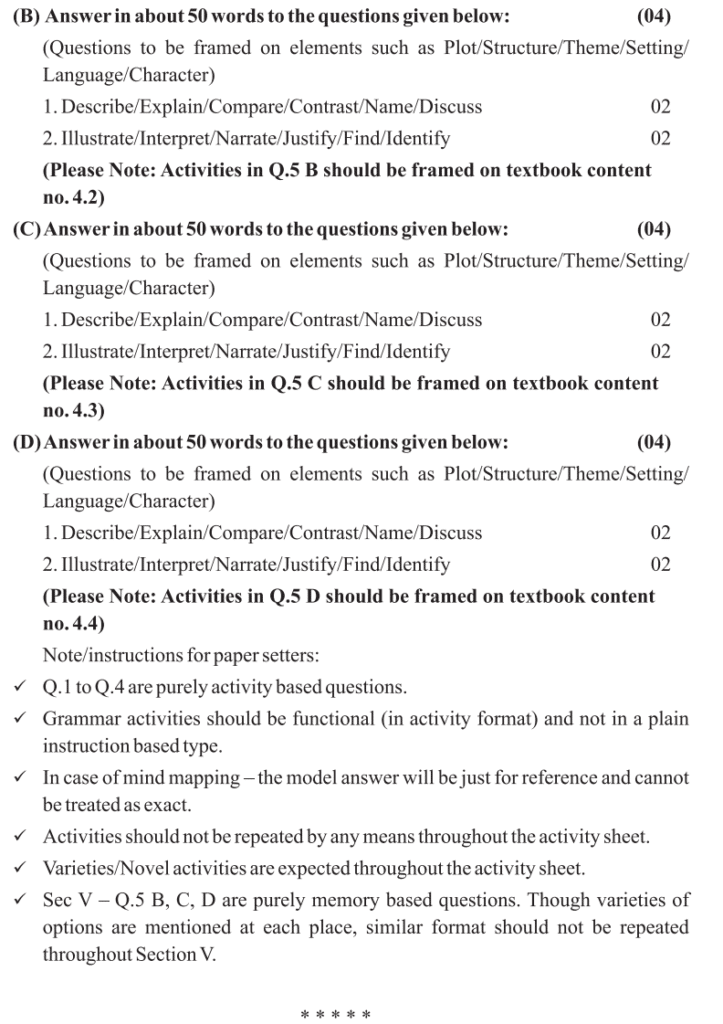 For Physics complete chapter-wise marking distribution with paper pattern analysis in detail Read this
Chapter-wise marks distribution for ALL Subjects PCMB Read More