Being an alternate way apart from Xampp/Wamp Server, one can also use Postgres to run SQL database using PHP you have to install Postgres on your machine, and for that, you need to install Postgres Database Server and a GUI-based graphical tool to administer and manage the Database. PgAdmin is the most popular tool GUI Tool for Postgres.
How to Download & Install PostgreSQL
Following is a step-by-step process on How to Install PostgreSQL on Windows Machine
Step 1) Open your browser.
Go to https://www.postgresql.org/download and select Windows then click on Download the installer link at the top of the page then you will be redirected to https://www.enterprisedb.com/downloads/postgres-postgresql-downloads page listing various PostgreSQL Version
click on the latest version download icon to download the DB.
Step 2) After downloading, install the setup file as mentioned in the video below.
Step 3) Then now to install a GUI based database environment again Open your browser
Go to https://www.pgadmin.org/download/pgadmin-4-windows/ and select the latest version of PgAdmin listed there and click that version to download.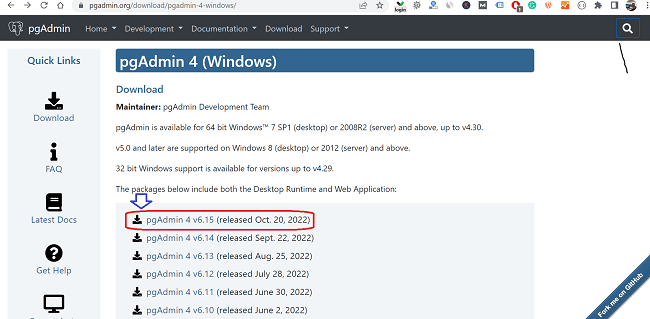 By following these steps "How to Download & Install PostgreSQL " and PGAdmin Installation you will now able to work on SQL Database by using HTML/PHP forms.
Install Xampp Server Tutorial Click to read