The Facebook Creator Today Mark Zuckerberg turns 36, Facebook Gaint Owner on occasion of his birthday, desi fellow netizens are wishing him on Twitter, Facebook Social Media Platforms.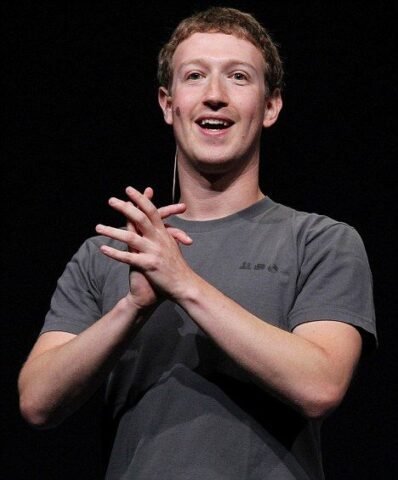 At the Age of 22, Facebook Owner Mark Zuckerberg became the youngest billionaire in the world in year 2008, as per the Forbes Analysis Stats.
Facebook Creator Mark Elliot Zuckerberg born on May 14, 1984 in White Plains, Newyork is an American Entrepreneur of internet world,
Zuckerbery took graduate course in Computer Science at Mercy College, he built a software program called "ZuckNet" that allowed all the computers between the house and dental office to communicate with each other which considered to be a "primitive" version of AOL's Instant Messenger.
The Public New Yorker noted that by the time Zuckerberg began classes at Havard, he had already achieved a "reputation as a programming prodigy". After Sometime later, he created a different program he initially called Facemash, that let students select the best-looking person from a choice of photos.
On February 4, 2004, Zuckerberg launched Facebook. He is best-known for co-founding Facebook, Inc. and serves as its chairman, chief executive officer of the Social Media Giant.
In a public Facebook post, the Facebook creator Mark Zuckerberg launched the Internet.org project at end of August 2013. He explained that the primary aim of the initiative is to provide Internet access to the five billion people who are not connected as of the launch date. According to Zuckerberg, Internet.org would also create new jobs and open up new markets using a three-tier strategy
Several companies including AOL and Microsoft and many more, expressed an interest in buying the software, and hiring the teenager before graduation. He declined the offers which helps in growing more to be a successful billionaire..
So as we followers of him, wishes Facebook creator Mark Zuckerberg a very happiest birthday for him may future blesses the founder billionaire, with many more such successful glorious achievements.